What's Keeping You Up At Night?
Are You Ready for
Financial Freedom?
Schedule An Introductory Meeting Today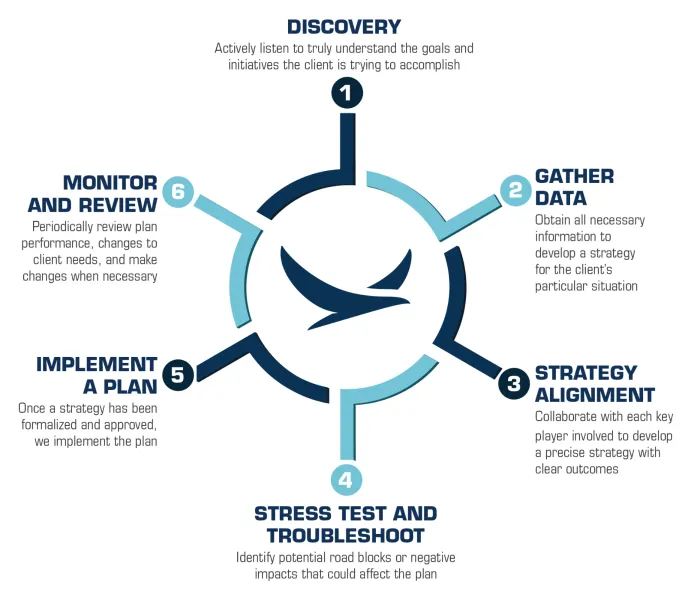 OUR PROCESS
We take our clients through a six-step journey to ensure we have a complete understanding of their entire financial picture and goals. After carefully collecting and reviewing all of the pieces to your financial puzzle, we will put together the right plan for your path to financial freedom. Our journey continues together through periodic reviews to ensure we're still on target and can proactively plan for any changes in your life.
Download Your Free Money Guides Today
From Budgets to Taxes to Retirement These Guides Will Change Your Life
We believe that when clients are clear on what is important to them and what their options are, it leads to taking decisive action and creates a sense of certainty.